Thursday, 2 December 2010
Christmas Countdown Contest
Second Year of the
Couples Christmas Countdown!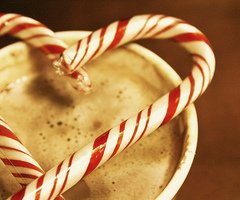 The build up to Christmas is one of my favorite times of year. I love the dark evenings, the twinkling lights, the carols, the movies, the food, the advent chocolate, the hope of snow and a white Christmas. Basically me and Christmas are a a love fest.
Last year I was planning to count down my favourite books, in a kind of extend end of year wrap up.


Then I had a better idea. A much better idea.


I would countdown my favorite couples of 2009, because I love romance nearly as much as Christmas. First kisses, crushes, snarky conversations, sweet moments, finding love in unexpected places, the butterflies in the stomach, the does he like me/hate me swings of emotion, the swoon-worthy boys (oh the boys, there were some good ones in 2009!). My favorite books generally involve two people falling in love.
So last year was all about romantic couples, but this year, as I sat scrolling thought my five star reads on goodreads, a particular book caught my eye. It's the second in a series and I loved it. There is a lot of kissing in it and so many twisted tangled pairings it brought joy to my heart. However, my absolute favorite "couple" in the book was a pair of brothers. Oh how I love them (you'll find out who they a soon, if you haven't guessed already) and how I love their bond, because bonded they are. These two come first with each other.
I made a note of the book thinking I might give it an honary mention, but as I kept scrolling I found that while I still love a good romance, many of the books I have loved this year have been about friendships. So I thought I'd broaden the scope of the term couple..
Anyway I hope you enjoy the posts by me and my fabulous guests. Thank you SO much guest posters, you've out done yourselves!
Anyway if you've still reading, your reward is


The Contest!


Last year I picked the books, but this year I thought I'd let you guys pick. So if you win you get to choose three books from my top ten couples list.
It's open to everyone as long as The Book Depository ships to where you live. Sorry if it doesn't but books are heavy.


Contest Ends 22nd December 2010


Just fill out this FORM!
Posted by

Alexa
at 03:44