Wednesday, 15 December 2010
Countdown to Christmas No 3 Tom, Tara & Co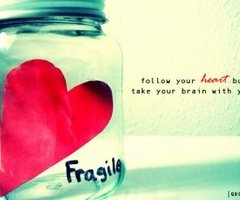 Tom and Tara from The Piper's Son by Melina Marchetta.
Well I can't have a list of favourites and not include Melina Marchetta. She's absolutely my favourite YA author; her books are magic. Whether she's writing about family dynamics in Australia or a fictional war torn realm I just fall into her books and lose myself there.
Anyway, we're talking of Tom and Tara. We last saw them, at the end of Saving Francesca, on their way to a maybe relationship (well I did anyway). Five years down the road, Tom has managed to royally screw up both their almost relationship and their friendship, and Tara is now living overseas and dating someone else. While Tom is messing around causing his friends and family a lot of heartache.
They communicate solely by text and emails all through the book. Yet their chemistry and love for each other is as clear as if they were together on every page, you just need to read between the lines to find it! I wanted so badly for them to get back together or to at least be real friends again. Honestly, there were moments when I was set to climb into the book and slap Tom (well maybe shake him a little, because I do adore that Mackee boy).
I won't spoil by saying how The Piper's Son leaves them as I know a lot of people haven't read it yet seeing as it's not out here until February! But if you loved Saving Francesca, you'll love revisiting old friends in and seeing what happens to Tom in life and in love.
Also bonus points in the countdown because the friendships are just so brilliant. Tom's group of friends is one I want to hang out with.
Plus it contains my favourite romantic line of the year, spoken by my favourite YA boy Will Trombal
Honestly, whether you're preference is for couples or friendship, this book has it all. Get it pre-ordered!
Posted by

Alexa
at 15:00