Tuesday, 7 December 2010
Countdown to Christmas No 8 – Sam & Grace
Ah Sam and Grace they make me Shiver.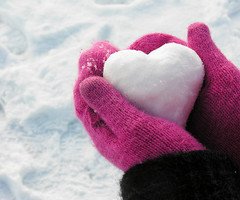 The Wolves of Mercy Falls by Maggie Stiefvater is one of my favourite series and I just love Grace and Sam. I'm not normally a fan of a duel narrative (or the quadruple narrative that Linger employs) but it really works in these books.
I don't think I would feel as attached to Grace if I never got to see her through Sam's eyes but all the little things he notices about her, not to mention the way he feels about her make me like her. As for Sam he is definitely up there with the swoonth-worthy guys. He's sweet, sensitive, a musician, and he tries really hard to do the right thing.
I love the connection these two have, it feels like a love that can last forever, and the way Maggie describes everything is just so beautiful. It gets you lost in Sam and Grace's world and relationship. Like this


You're beautiful and sad," I said finally, not looking at him when I did. "Just like your eyes. You're like a song that I heard when I was a little kid but forgot I knew until I heard it again." For a long moment there was only the whirring sound of the tires on the road, and then Sam said softly, "Thank you."

I can't imagine anyone else with Grace or anyone else with Sam and as the last book is called Forever I'm hoping that's where we are going. The only question is will their forever be as humans?
Posted by

Alexa
at 01:06