Tuesday, 21 December 2010
Countdown to Christmas Wrap Up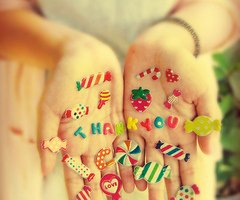 Thank you so much to
all my wonderful Guest Bloggers, your posts were fantastic,
to everyone who entered the contest,
to everyone who stopped in every day to read,
to everyone who commented (especially those of you who commented on every post, you rock!),
and to the authors who wrote such wonderful books and compelling characters, and took me into another world for a while.
Here's recap of all the Guest Post
And here's my top Ten
10) Molly and Spill from Restoring Harmony
9) Lennie and Joe from The Sky is Everywhere
8) Sam and Grace from Shiver
7) Calla and Shay from Nightshade
6) Kate and Taggle from Plain Kate
5) Justin and Drea from Harmonic Feedback
4) Anna and Etienne from Anna and the French Kiss
3) Tom and Tara form The Piper's Son
2) Nick and Alan from The Demon's Lexicon
1) Ly, Cass and Em from The Year of Secret Assignments
You have one day left to enter the contest. The winner gets to pick three books from my top ten!
Posted by

Alexa
at 19:23